CONSULTING-AS-A-SERVICE
Helping our customers to build up their companies faster, better and more scale able is our passion.
---
Company operations are executed in processes. Each company has a life-cycle. Starting with the foundation, staffing up and bringing it into operations.

In our experience a company is made of 50 – 60 processes. We have mastered to build up these processes and operate them as THE FORCE or in cooperation with our partners for our customers.

Processes - even though they are unique to each company are on an abstract level very similar. We as the THE FORCE have learnt to understand the specifics of your processes and match them with our understanding of processes patterns.

This way we can build companies faster, modify processes to be become more precise and scale businesses on the fast lane for you.

Due to our digital background, we automatically built everything digital. From a cloud based filing, to a fully cloud based ERP system. Innovation, product development, everything can be digitalized.
---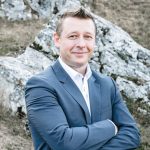 Our heritage is the healthcare- and pharma sector as well as the medical devices field. But our knowledge adapts to other sectors as well.
---
We take different levels of responsibility depending on the job at hand.
The lowest level allows you to use our staff as interim manager. In the highest level we take full responsibility for complete processes.