THE FORCE
MENSCHEN SIND UNSERE KRAFT.
---
Wir glauben, nur ein hochspezialisiertes Experten-Team kann für unsere Kunden überragende Ergebnisse realisieren. Bei THE FORCE versammeln wir die talentiertesten Menschen die wir kennen in einer Firma. Unsere einzigartige Unternehmenskultur basiert auf Vertrauen, Verständnis und Vielfalt. Wir verbinden ehrliche, professionelle und harte Arbeit mit der Freude und Leidenschaft für unseren Beruf. THE FORCE unterstützt ein flexibles Arbeitsumfeld in einem bunt gemischten Team hinsichtlich Geschlecht, Nationalität, Religion, Kultur und Arbeitsweise. Dies schafft die Voraussetzung für eine nahtlose Zusammenarbeit von Mitarbeitern und Partnern, mit dem Ziel sich jederzeit einfach an Kundenbetriebe anpassen zu können. Dadurch löst THE FORCE Kundenprobleme schnell, effektiv und effizient. Bei THE FORCE verbinden wir die Vorteile der digitalen Welt mit einem modernen Führungsstil. Dabei stehen immer Menschen im Mittelpunkt – dies wird sich auch in Zukunft nicht ändern. Denn sie sind unser Kapital: "Menschen sind unsere Stärke". Erst sie machen uns zu "THE FORCE".
---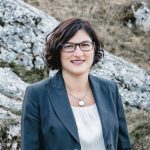 Christian und ich, konnten einen solchen Arbeitsplatz nicht finden. Es gab nur eine Lösung: Die Gründung von THE FORCE.